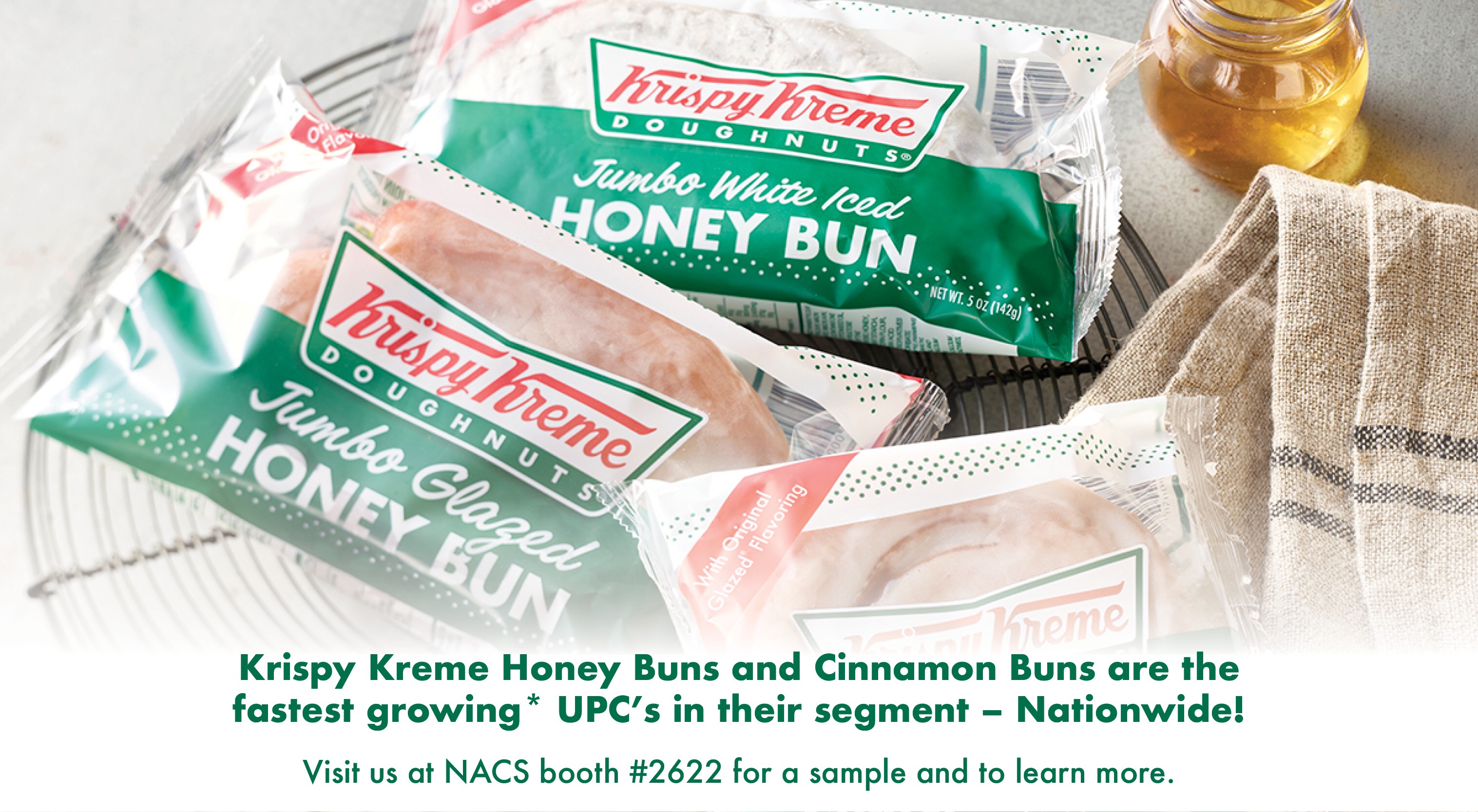 Krispy Kreme Doughnut Corporation is world-renowned for its premium sweet treats. In selecting TSW Foods as its exclusive master distribution and purchasing team, Krispy Kreme has positioned itself strongly as it expands availability of its best-in-class packaged snack items.
Like the products featured in the article, many of the 15 SKU's offered include Krispy Kreme's Original Glazed® Flavoring. The current frozen bakery product lineup includes honey and cinnamon buns, fried and baked pies as well as 6 count and bagged mini doughnuts.
Krispy Kreme Honey Buns and Cinnamon Buns are the fastest growing* UPC's in their segment – Nationwide!* "Our growth has been outstanding, led by the steady climb of our 5oz Glazed honey bun and 4oz Cinnamon Roll," said Wil Torres, operating Partner at TSW Foods.
"Since partnering with TSW Foods just under two years ago, Krispy Kreme has represented seven figures worth of incremental pastry business for our customers, said Nelson Lopes, Buyer at Harold Levinson Associates. "Over 2,000 HLA customers have become consumer destinations for Krispy Kreme packaged pastries. With its continued growth, Krispy Kreme will become a force in the packaged pastry category."
*Based on Nielsen Answers Dollar Percentage Change 26 weeks end July 15 2017
Source:  CS News