About Our Team
Leaders in growing brand awareness

Greg Testerman
President, CEO – Greg began his journey with CMS in 1994, when he joined his father in building their company to what it has become today. Over these almost 30 years, he has worked tirelessly to foster relationships with our customers and manufacturers who have come to rely on his honesty and persistence. His efforts have rewarded CMS with many successes both small and large. As a leader, he demands the best from his team, as he understands our future success is a direct reflection of the work we put in today. In addition, Greg does his best to get the most out of life. He and his wife Joann have been married for over 30 years, he is the father of two, and holds the honored title of grandfather as well. He is also a professional photographer, avid Dallas Cowboys fan, and uses any chance he gets to get outside and enjoy a long hike.

Jim Testerman
Treasurer – Jim is a graduate of Texas Tech and a veteran of the food business in the state. His experience includes nine years with Affiliated Food Stores in Dallas, fifteen years with The Southland Corporation (7-Eleven) in Dallas, Houston, Tyler, and Austin, serving in various buying and merchandising capacities in areas such as New Mexico, Texas, Arkansas, and Tennessee, and was also responsible for establishing the procurement department of the Southland Distribution Center in Tyler, Texas in 1971 (Now owned and operated by Brookshires). Jim joined Convenience Marketing in 1980. Soon after, he took over sole ownership of the company, incorporated, and renamed Convenience Marketing Services, Inc. (CMS) in 1981. Jim served as key account manager and company President until 2005 when he retired from the road. He now serves as company Treasurer and Chief Consultant and remains an important part of our daily operations.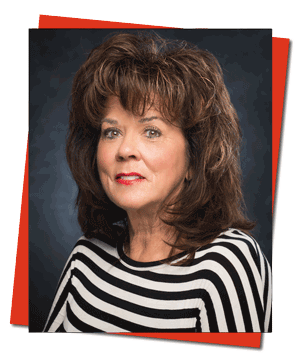 Jackie Garcia
Vice President, Sales –  Jackie joined the CMS team in 2017 as the Conagra Brand Manager & North Texas Market Manager, before quickly moving into her current position as Vice President of Sales. With almost 30 years' experience in the food industry, including Key Account Executive Manager for Kellogg's, she has developed deep rooted relationships that have given her customer knowledge, effective strategic business planning skills, and sales execution that have proven to drive results. She is very passionate about teamwork and understands the importance of putting in the time and hard work. Jackie values family above all else, and therefore, she and her husband are kept very active by their daughter, two sons and many grandchildren.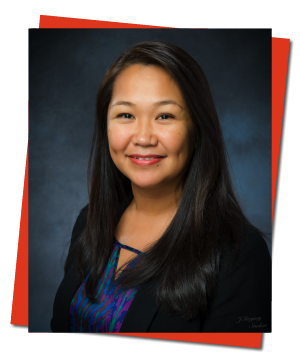 Angela Torres
Promotions & Marketing Manager – Angela joined CMS in 2002, and has been an irreplaceable asset ever since.  Over her 20+ years with CMS, she has developed invaluable relationships with our customers – every sales company needs someone like Angela on their team!  Although she has done just about everything at CMS, she currently manages sales support and is responsible for the vital connections between the office, territory managers, principals and customers. She streamlines the all trade show planning, distributor marketing programs, publications, and various retailer promotional opportunities.  When not at the office, she enjoys traveling, shopping, spending time with her husband and 4 children, and spoiling her 5th child—Biscuit the Maltipoo!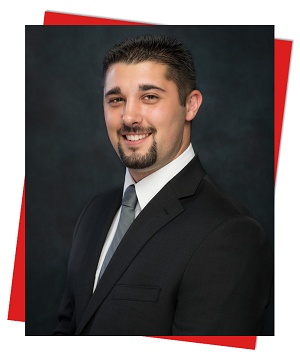 Bryan Van Cleave
Regional Manager, McLane – Bryan joined CMS in 2016, after six years of working DSD sales at Frito-Lay. He studied Business Management with a focus in Human Resources at National University. Now Bryan's duties at CMS revolve around all things McLane. He represents several CMS manufacturers in McLane's Center for Category Innovation (CCI) meetings, which use shopper insights, market data, and McLane DC data to help build best in class regional plan-o-grams for attending retailers. He also assists in McLane's unique new item set up and navigates their Item Visibility, MPulse, IDS, VTS, and Ecommerce systems. Outside of work, Bryan is happily married and a proud father of two. His favorite things to do include spending time with his family and playing games with his boys.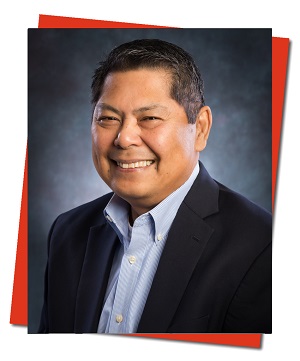 Rene Salenga
Brand Manager/Specialty Accounts – Rene joined CMS in 2018 and is currently our Snak Club Brand Manager and covers special accounts across Texas. Rene studied at  the University of Texas San Antonio, but found his niche in sales. He gained experience working for large companies such as Hussman Corporation, Regal Foods, Snak Club and Island Snacks over the years. He works hard to ensure the best results possible for our company, the customers in the region he covers, and our manufacturers. He is one of the kindest people you will meet, with an incredibly infectious laugh. If you ever catch this man not working, you can find him enjoying the company of his wife and son. And on the weekends he enjoys working in the yard on the and taking his wife out for dinner dates.
Bruce Bristow
Regional Manager, South & West Texas – Bruce is a very effective salesperson and simply gets things done. He manages our largest territory and consistently uses his vast experience to keep his accounts growing and his customers happy. Bruce grew up in Fort Worth, TX and graduated from Texas A&M. His experience includes Philip Morris USA in multiple managerial positions in North Texas and Oklahoma, and territory managers for Grocery Supply Company and Core-Mark. Before coming to work for CMS, Bruce owned and operated two UPS stores in the San Antonio market. Bruce is a father of two and a grandfather of three. He love's climbing Fourteeners in Colorado, enjoys country dancing, faithfully following Aggie sports, and spending time with his wife.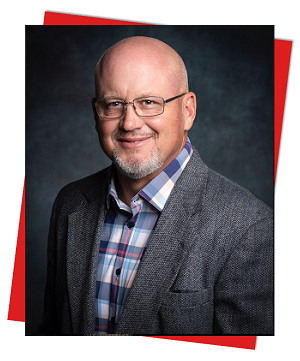 Mike Wilson
Regional Manager, Oklahoma & Arkansas – Mike joined CMS in 2022, as our sales rep for North Texas, Oklahoma and Arkansas. Mike came to us from Andrews Distributing, where he spent 20 years as a sales manager developing his sales and leaderships skills while managing one of the largest volumetric sales territories in North Texas. Since Mike has joined our team, he is always working hard to grow and develop his territories and takes every chance he gets to soak up and learn everything he can about the business. In his down time, you can find Mike enjoying a nice cold glass of beer on the golf course or spending time with his wife and two very active teenagers.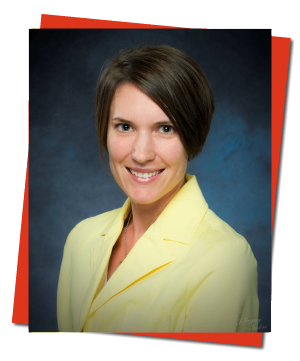 Lindsey Martinez
Office/Processing Manager – Lindsey joined CMS in 2007 and has used her 15+ years of experience here to build solid relationships with our customers and partners. She is a vital part of the everyday mechanics of the company.  Her role includes managing contracts, processing rebates, and facilitating various customer programs. Her attention to detail coupled with her bright personality makes her a pleasure to work with. When she clocks out for day, you can find Lindsey speeding home to soak up every moment to spend with her two energetic boys, loving husband and a nice glass of wine.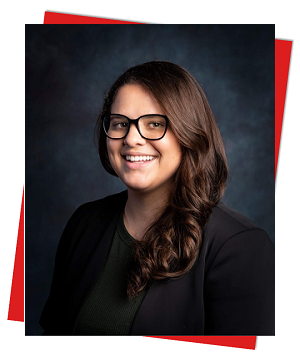 Amanda Flanagan
Administrative Assistant – Amanda joined CMS in 2022, and although she has only been with us for a short time, has already made a great impact. She is an integral part of daily operations, and her role includes processing and tracking purchase orders, providing customer service, managing important sales data and assisting the team as needed. Her previous experience with Customer Service has prepared her to be able to handle the various needs of our customers. When she is off the clock, she enjoys spending time with her two pups, and working on fun DIY projects around the house with her husband.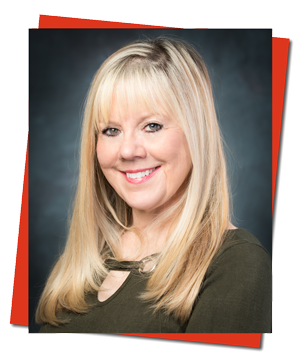 Tamara Geurin
Human Resources Manager, CFO – Tamara joined CMS in 2005 and has done both HR and accounting work for CMS for almost 20 years while simultaneously being the co-owner of Convenience Packaging, Inc. She is a UT graduate and has stacked her resume with countless achievements ever since—Corporate accountant for Occidental Petroleum, and UT College of Business President to name a few of her previous achievements. Nowadays, when Tamara is not working, she can be found jumping back and forth between Texas and Colorado with her husband, where they enjoy relaxing, boating, and spending time with family.  




Don't Be Shy. Get In Touch.
If you are interested in working together, send us an inquiry and we will get back to you as soon as we can!